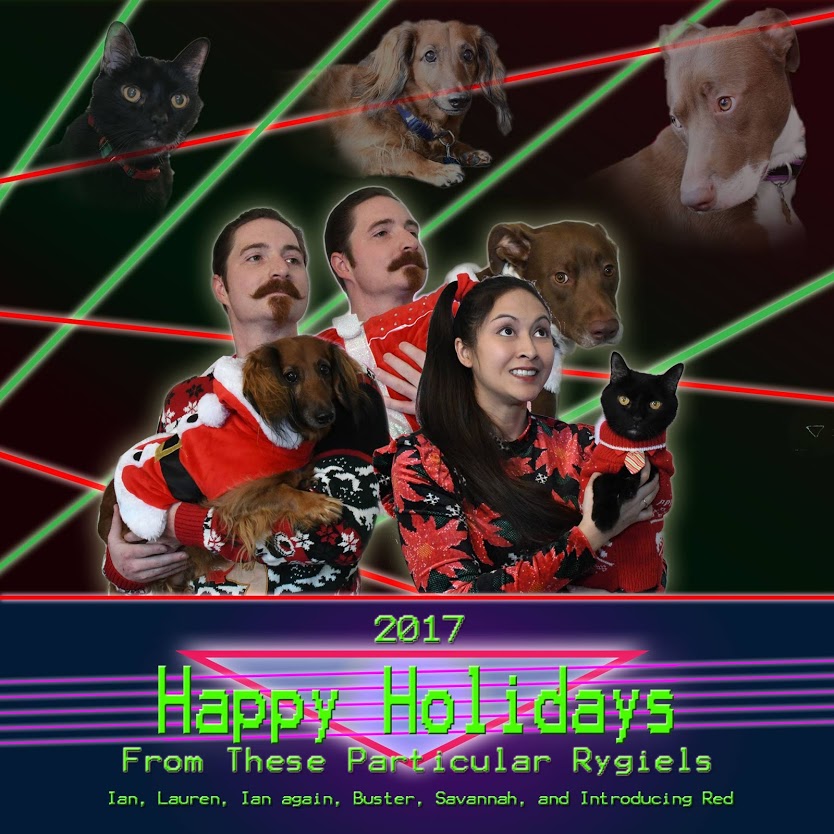 Themed family portraits and card design
2020  – Christmas Quarantine Theme
In the middle of a year in isolation, it only seemed appropriate to nod to the aesthetic of Kubrick's Shining.
---
2018 – The Princess of Chestnut Street
We can't take Savannah anywhere! She takes center stage with blatant disregard for any signage, using symbolism of classic portraiture, including an unidentified flying Red.

---
2017  – Throwback Laser Theme
Olan Mills Inspired family portraits with a retro laser background